…and A Superior Slave (GQ 0.5) gets 5 :)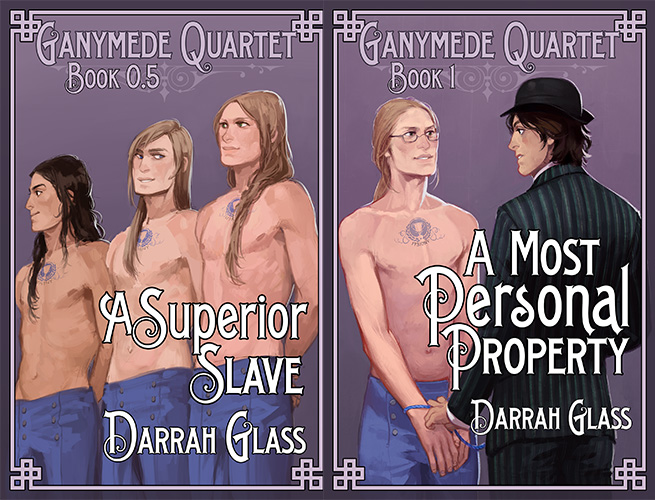 About A Most Personal Property (GQ 1), Jay says:
I love a good master/slave story and I found this one particularly interesting as it is set outside the typical fantasy world setting.  We are in New York in a world we recognize, just a modified version.  So I found the set up fascinating here and it makes for a really engaging story.
and
So overall I was just thrilled with this story and love the world Glass has created. I adored Henry and Martin together. They are sweet and adorable and also manage to be super sexy together.  I loved the 1900s setting and the alternate world Glass has created.  I am already dying to start the second book and see what comes next for these two.  So A Most Personal Property is really excellent and highly recommended.
And about A Superior Slave (GQ 0.5) she says:
I found this one so good and just fascinating and it is wonderful set up to the larger series…It is a long, almost novel length story and a great introduction to the world Glass has created here.  I adore Martin and just loved seeing this look into his world.  
See full review at Joyfully Jay