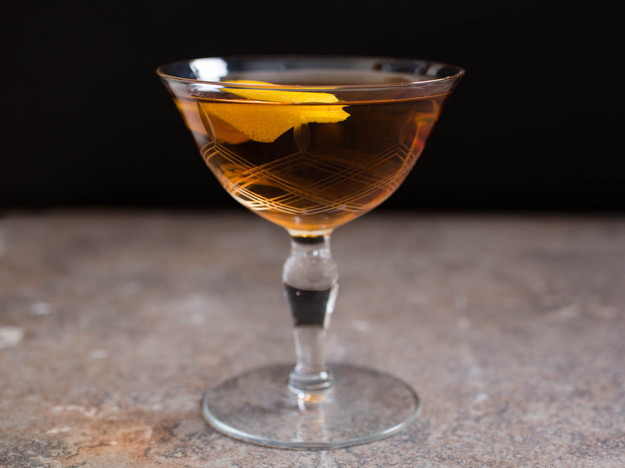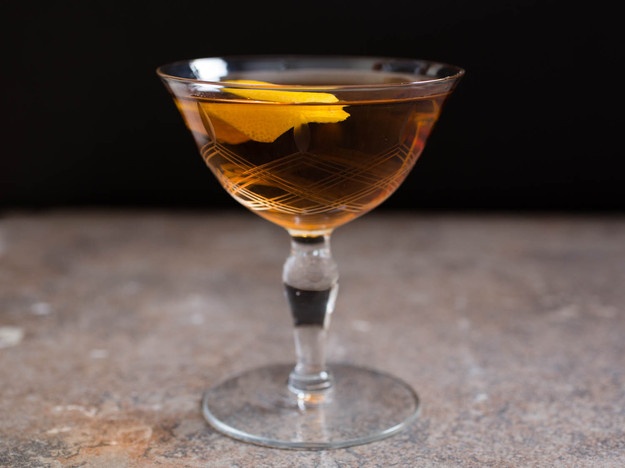 In A Collar and Tie (GQ Book 4), Henry and Martin go to the Venetian Bar and have a few drinks. They first try the Martinez and then the Gin Daisy.
All the mixed drinks they imbibe in the books are gin-based, and that is because I prefer gin drinks, and I knew I'd want to try whatever I had them drink. I'm not (yet) a whiskey/rye/bourbon fan (which is a shame, considering where I live), so I wasn't going to want to invest in a bunch of amber liquor that I wouldn't otherwise want to drink.
The Martinez is believed to be the precursor to the much-simpler/possibly more elegant Martini. It was probably developed in the 1860s, but first showed up in a cocktail recipe book in 1884.