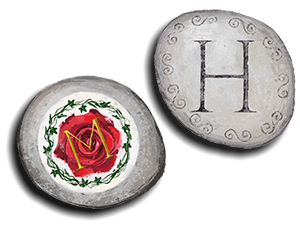 In case you hadn't noticed, as above, in either in the right-hand column (if you're on a computer) or at the very bottom (if you're on your phone), I've uploaded a graphic of the protection stones Henry and Martin give one another. Henry gave his to Martin at the end of A Proper Lover (GQ Book 2), and Martin gives his to Henry near the beginning of A Willful Romantic (GQ Book 3). Ulvar did a perfect job rendering them for me, and I'm so grateful for her talent and her patience in dealing with my requests.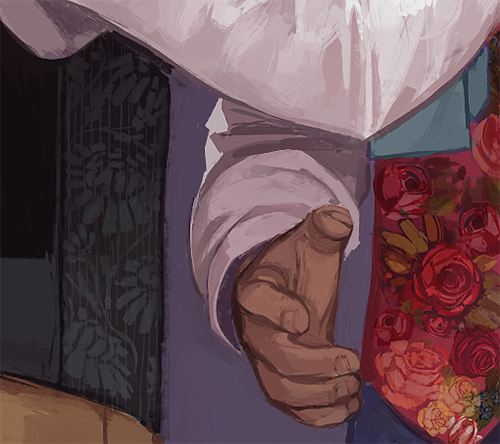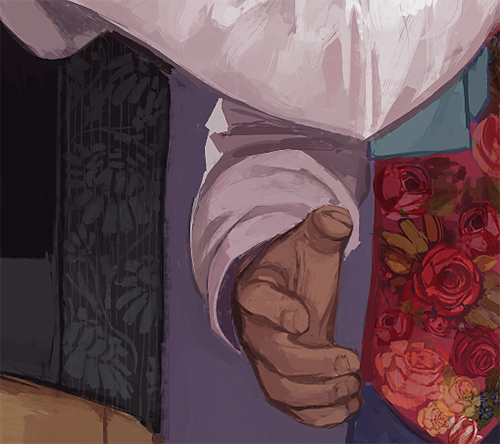 Near the beginning of AWR, Henry and Martin go shopping for waistcoats at Hamilton & Sons and Henry persuades Martin to wear something a bit fancier than plain black. Unfortunately, it's too subtle to be seen on the book cover in most formats, I think, but Martin's waistcoat does indeed have chrysanthemums and stripes, as you can see here :)
Henry's choice is so very, very LOUD, but I would have had it even louder if I could. However, the only way I could think of to achieve that end would be to animate it (fireworks? glitter?), and we can't do that with book covers (yet).