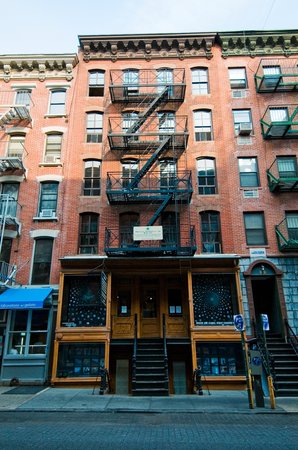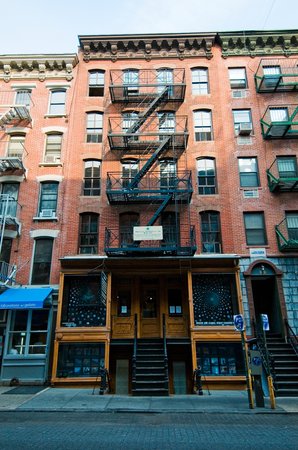 Back in April, I took a trip to New York, which is one of my very favorite places. I visit as often as I can, which isn't often enough. I went to go to the Rainbow Book Fair–not as an exhibitor this time, but to hang out with Leta Blake, who was an exhibitor. I've wanted to be in New York at the same time as her for years now, and this time it worked out. I also wanted to do some research: riding subways, visiting stations, as well as taking a couple of tours at the Tenement Museum.
The Rainbow Book Fair was fun. It was much better-attended than I was expecting, and that was great, except that the terrible venue either didn't have functional air conditioning or refused to turn it on, so it got very hot with all those bodies in the room. That's not the fault of the RBF people, though, and I'm definitely considering whether I might want to actually go as an exhibitor next year.
I am shy and very stubborn, and I had an attack of reticence and refused to let Leta introduce me to people, so I didn't meet many of the perfectly delightful and friendly people who were there. I did, however, meet the lovely and gracious Felice Stevens, who let me sit in the empty chair beside her for most of the day. I also met Crystal of Crystal's Many Reviewers (who may be reviewing my books sometime this summer!). Leta shared her table with the very charming Elliott Deline. Finally, I met Jenna Kendrick, who made my day by telling me how much she loved the GQ books! I was giddy–giddy, I tell you!
My research involved taking subways that characters in two different books would take to get to their jobs and to various other places in Manhattan and Brooklyn. I love taking the subway. It is another one of the ways that New York satisfies my desire to be engaged with other people without actually having to interact with them. I really am shy. Also a crank. Anyway, it was good I did this, because I'd looked at photos of stations on Wikipedia, and I thought I knew which station a pair of characters in an upcoming story might meet at, but it turns out it was a terrible choice for their circumstances, but now I do know where they meet.
About a year ago, I found a house for Henry on a real estate website, a beautiful West Village townhouse. It was built in 1899, so it's possible for both adult GQ Henry and the as-yet-unnamed-contemporary-version Henry to live in it. I actually had plenty of pictures of it from the real estate site, but now I've got my own photos of the facade :D  (this is not my picture, because mine isn't as good!)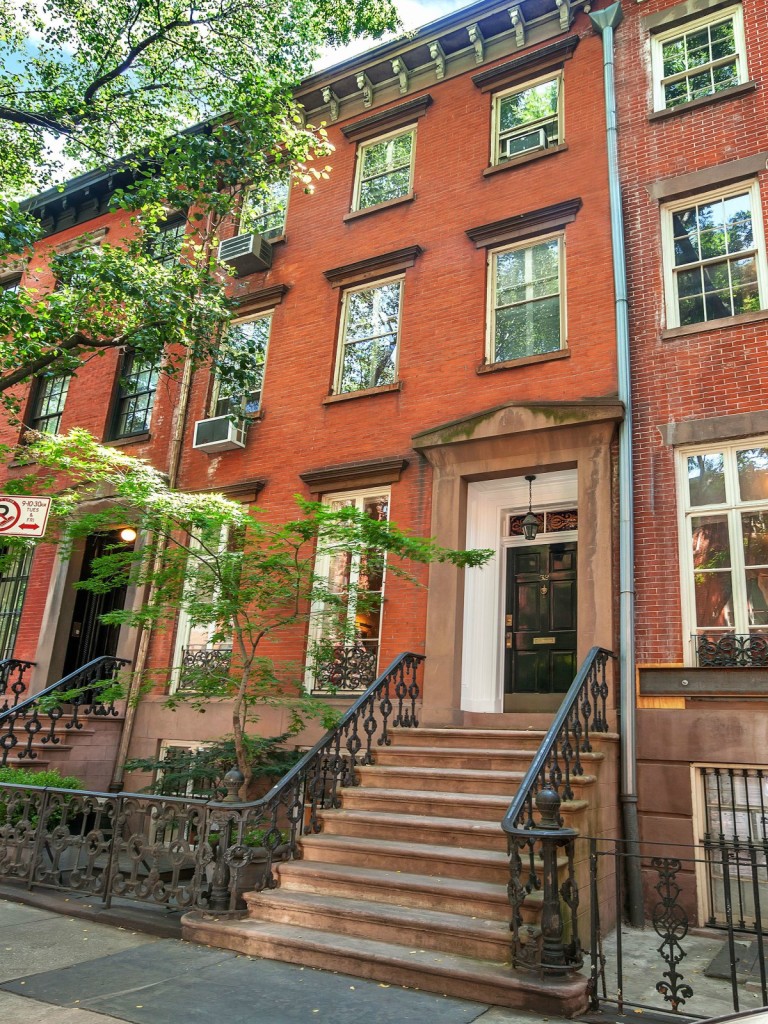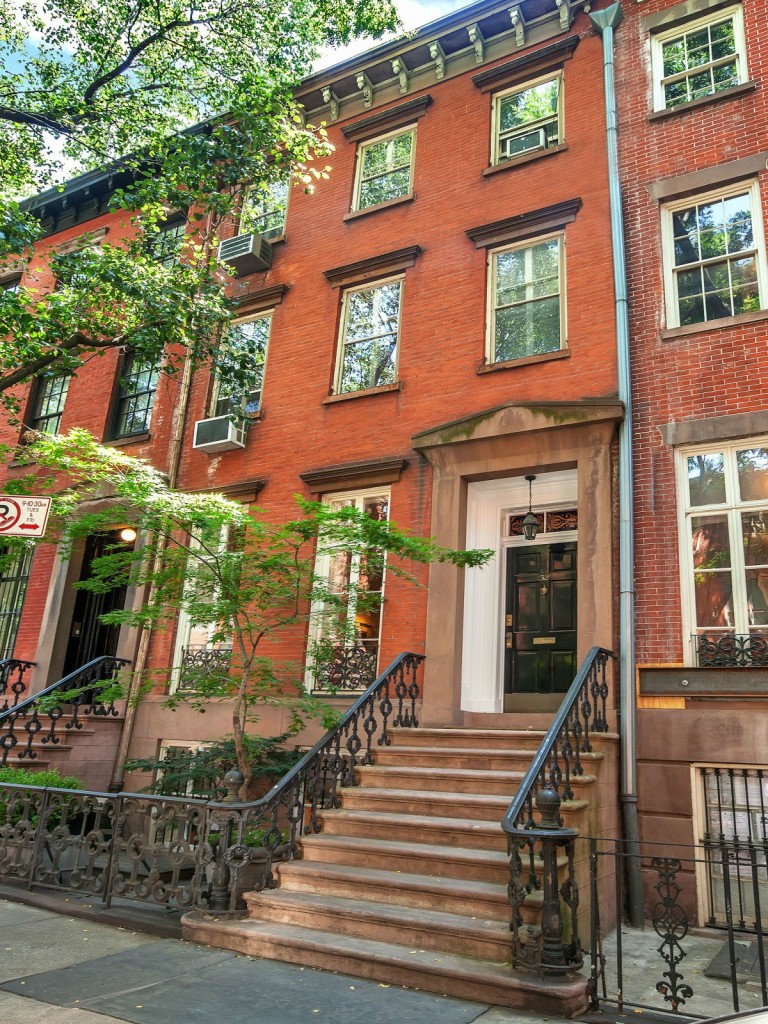 The Tenement Museum is really cool. It's a tenement building from the 1860s that wasn't updated terribly much, and then the residential portion sat boarded up from 1935 to 1988, so it was already a bit of an architectural time capsule. They've got different parts of the building stripped down and rebuilt to represent different eras in the building's history, and they've researched the actual families who lived in the building at different times. I did two tours and it took about 3 hours for both. One was all about the retail space at ground level, which was a lager saloon in the 1860s, an auction house in the 1930s, and an underwear wholesaler in the 1970s, among other things.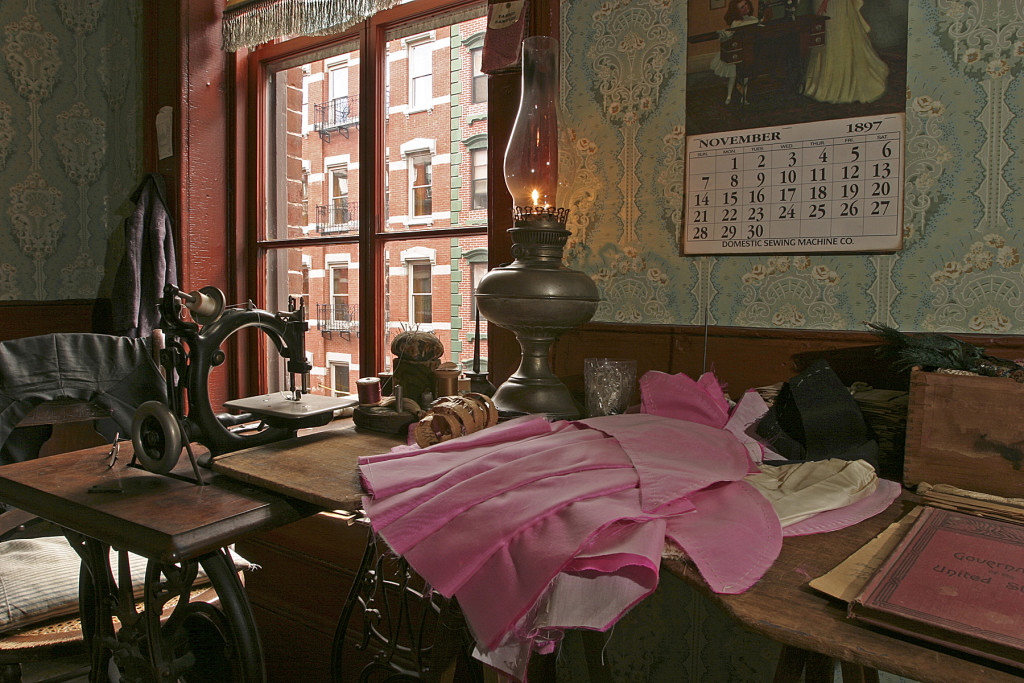 The second tour was about sweatshop workers in various eras, and here is where I learned I made a mistake in the GQ books: In 1900, no one was working in big clothing factories. The "factories" were people's living rooms where they were doing piecework. They did hire employees, but it would be only 2-3 people because there wasn't room for any more in their little apartments. By 1905 or so, the factories that we think of as turn-of-the-century sweatshops did exist. The circumstances I imagined for the girls Henry and his friends met at the amusement park didn't really exist in 1900, though they would be the norm a few years later. I have inadvertently gotten dates wrong on a few things in the GQ books, so this is another situation where I just have to decide that the GQ universe is more advanced in this particular way.
Anyway, the Tenement Museum was really interesting, and if you like New York and you like history, you really should go if you get the chance.
Something that was unexpected and especially wonderful about this trip was the barrage of compliments I got everywhere I went.  People complimenting me on my hair, my style, my whatever. It was women of all ages and surprisingly young (and handsome) men. I suspect that for these young men I'm kind of a Sexy Art Mom, someone you wouldn't mind seeing naked, and she might buy one of your paintings, too.  The way I present myself is very considered, so it was nice to have it appreciated. I certainly don't get that in Nashville!
If you happen to be on E 14th Street, Sarah at Madman Espresso makes the best latte ever. Whole milk!
I got insane blisters from shoes that were supposedly broken in, but basically New York still remains the best.