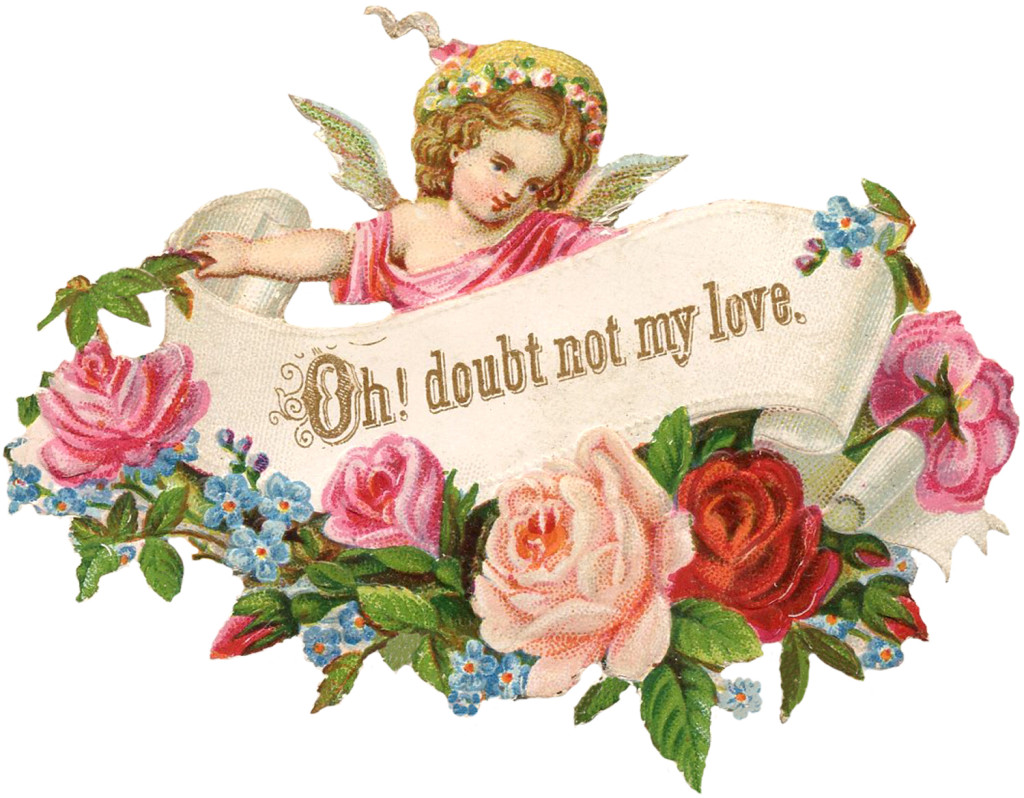 I must confess, I think telling someone you love them for the first time on Valentine's Day is embarrassingly corny–but that's Henry. He's sweet and sappy, and he wants to do the same things any young man in love would do. He wants his love to receive the same consideration as a "normal" person's.
I looked at a lot of vintage valentines to find ones that I felt would fit their criteria. Both Henry and Martin would want it to be clear that their feelings were romantic in nature. They'd both go for cards featuring plausibly male figures, which meant cherubs. There really aren't cards depicting adult men for some reason!
Henry's card to Martin looks something like this: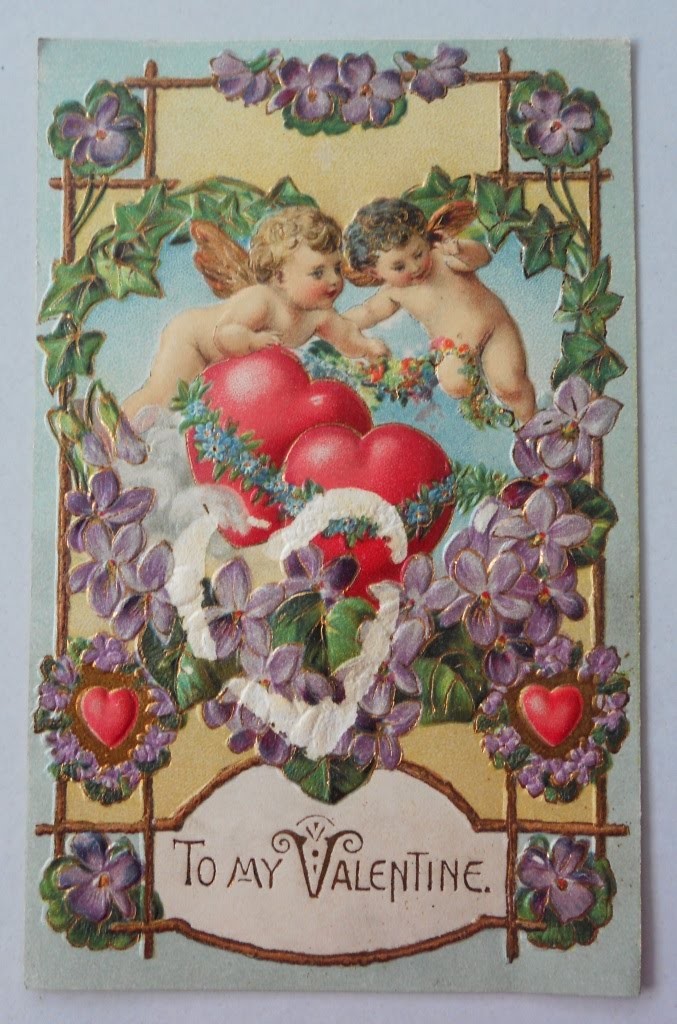 Even with the flaw where some heart-shaped thing has fallen off, this is still a pretty card.
Martin's card to Henry: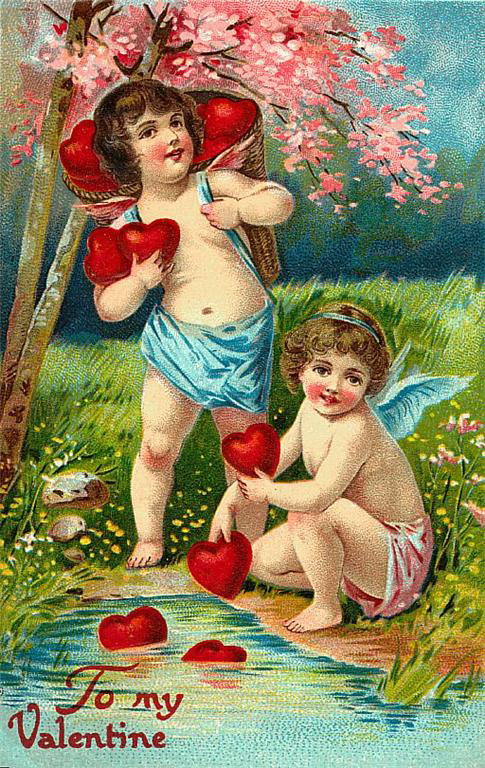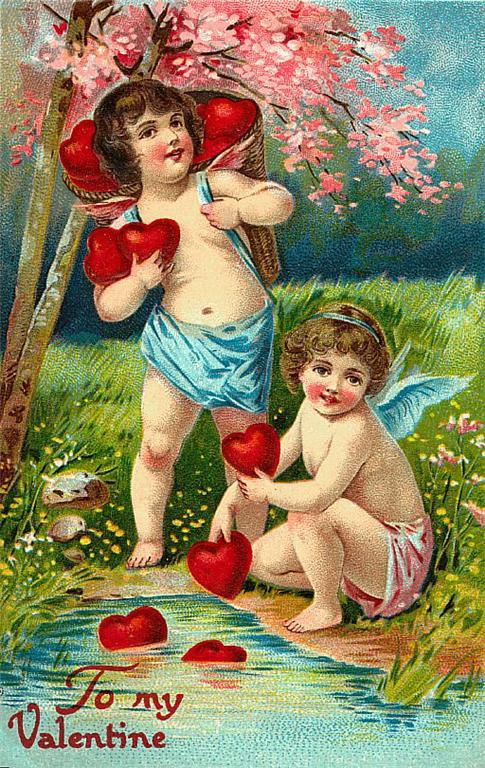 These may look a little familiar–Ulvar was kind enough to include the cards in the cover art for A Vital Chemistry (GQ Book 3.5).
and, finally, Tom's card to Martin: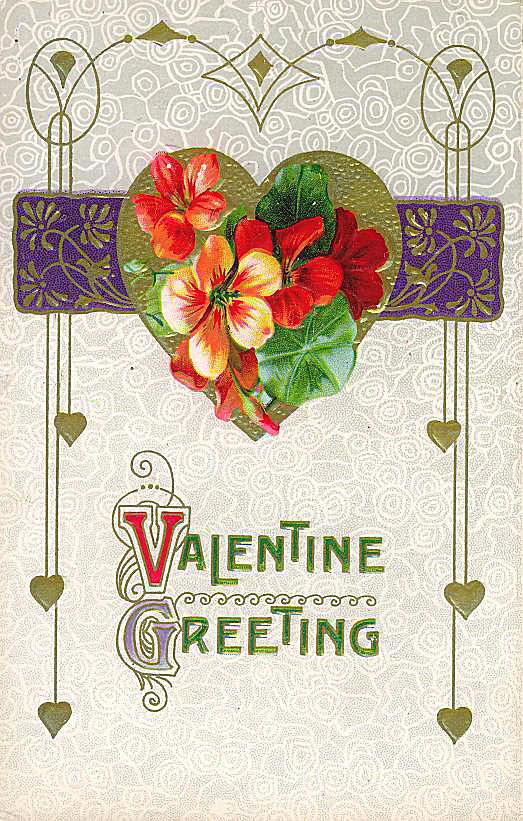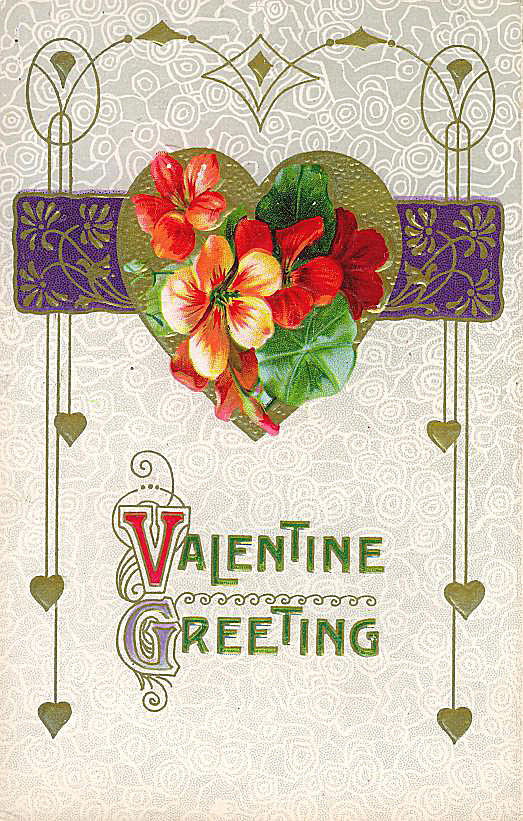 After embarrassing himself at the New Year, Tom is being careful not to overstep. This is definitely a friendship card :D